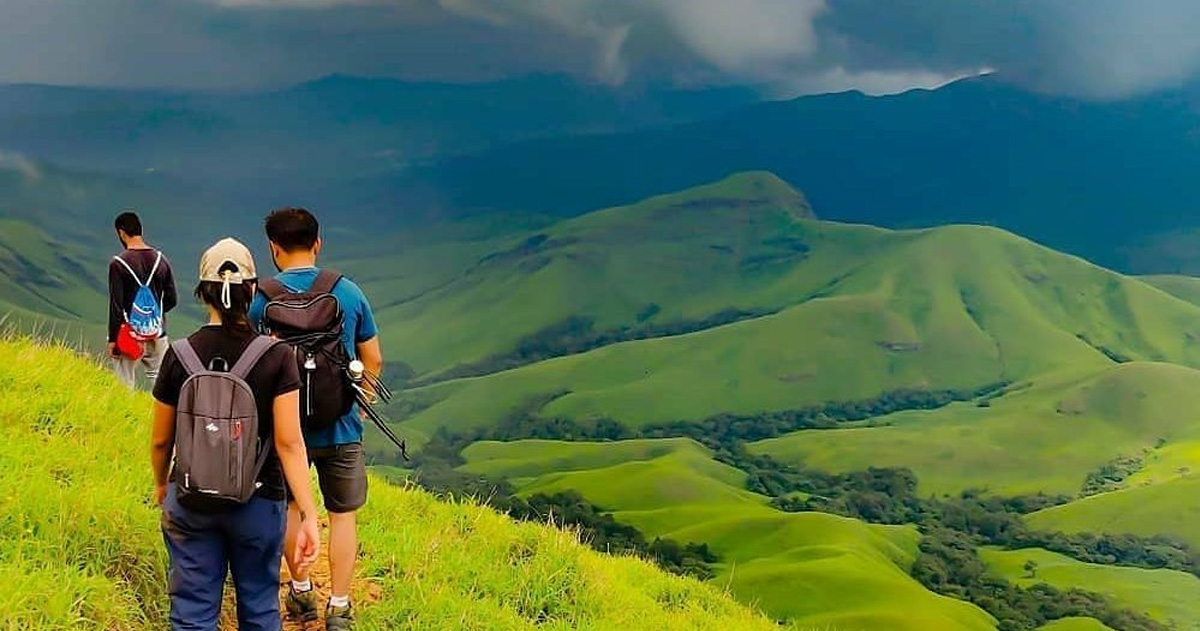 Discover the Best Homestays and Villas in Chikmagalur with
Mocha Retreat
Chikmagalur, a picturesque paradise tucked away in the Western Ghats of Karnataka, is an ideal destination for nature aficionados, adrenaline junkies, and coffee lovers alike. If you're searching for a reprieve from urban life, Chikmagalur is the perfect destination! With its expansive coffee plantations, picturesque waterfalls, and towering mountainscapes, it's no surprise that people flock to this idyllic town. When considering accommodation choices, there is one place that stands out among others: Mocha Retreat - where luxury unforgettably meets nature.
Mocha Retreat offers an eclectic selection of villas and homestays in Chikmagalur for travelers of all tastes, allowing you to pick the ideal getaway tailored to your needs. Whether you're embarking on a journey with your family, pals, or even alone - we have something to fit everyone's needs. Our accommodations are crafted to give an outstanding experience of Chikmagalur and guarantee that your stay is remarkable.
Stay in Authentic Homestays in Chikmagalur
At Mocha Retreat, we are devoted to offering our visitors an unparalleled experience in Chikmagalur. We have taken great care of curating each of our homestays to provide a comforting yet authentic atmosphere for all guests. Situated amidst lush coffee plantations, you can rest assured knowing you will be close enough to immerse yourself in the local culture and hospitality without compromising on comfort or modern amenities - think hot water, complimentary Wi-Fi, inviting bedding...the list goes on!
Whether you are a couple, family, or solo traveler looking for an opportunity to leisurely explore the natural beauty of Chikmagalur, our homestays provide the perfect escape. From strolling amongst coffee plantations and visiting local waterfalls, take advantage of all nearby while enjoying your stay with us.
Indulge in Luxury at Our Villas in Chikmagalur
Are you in search of a luxurious getaway? Look no further than our opulent villas in Chikmagalur. Our villas are designed to provide the utmost comfort and serenity, boasting awe-inspiring vistas of the mountainscape. Every single one is outfitted with all modern amenities - including private pools, Jacuzzis, and well-stocked kitchens - that guarantee an unforgettable experience full of refinement and pleasure.
Our villas are the perfect haven for families and groups of friends who seek a tranquil getaway in the lap of nature. From grilling delicious meals by the pool to relaxing in our private Jacuzzi, you can surrender to blissful serenity while enjoying Chikmagalur's lush landscapes.
Rev Your Engines and Rest Easy: Budget Accommodations for Motorcycle Groups in Chikmagalur
For those thrill-seekers who seek to traverse Chikmagalur on a motorcycle, we present an exceptional dormitory designed especially for motorcycle group tours. Our cost-efficient abode offers the necessary amenities and is ideal for groups of riders looking to bask in the allure of Chikmagalur while staying within their budget. The ultimate choice is to go on a motorbike journey through one of India's most beautiful places.
Book Your Stay with Mocha Retreat Today
Unlock the wonders of Chikmagalur with a stay at Mocha Retreat! Our guests have endless options, from traditional homestays to lavish villas. Make your plans now and prepare for an incredible journey you will never forget. Treat yourself today and book your dream vacation with us!