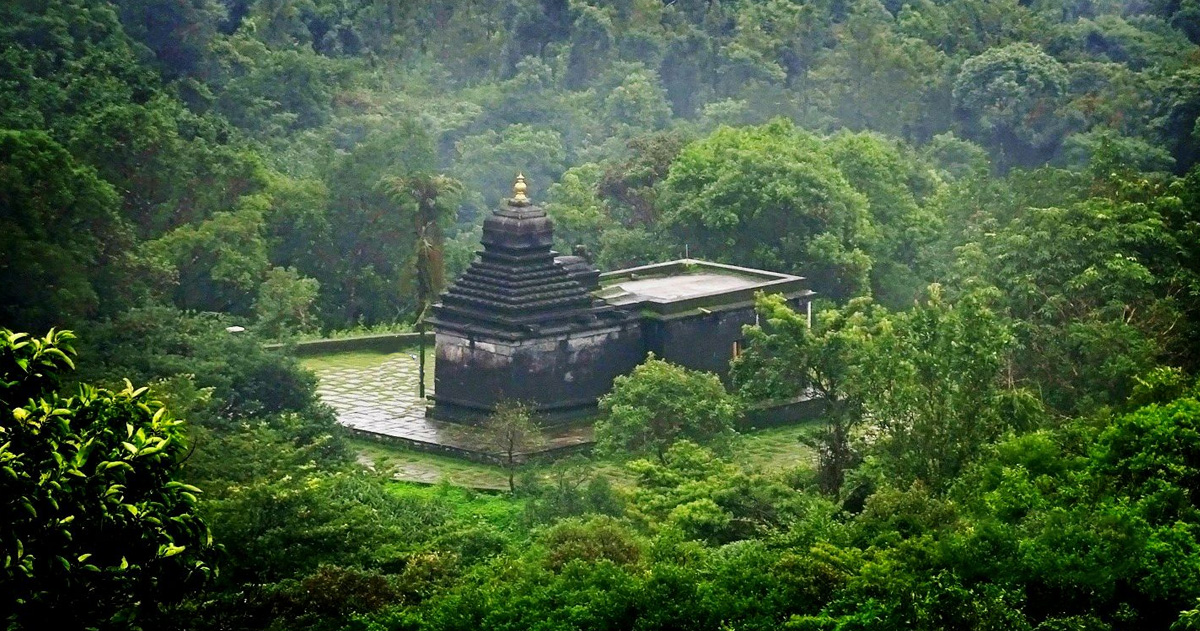 Experience the Best Homestay in Sakleshpur -
Mocha Retreat Luxury Homestay
Escape to the hidden paradise of Sakleshpur and immerse yourself in nature's beauty. Nestled amongst the Western Ghats, this quaint hill station has lush greenery, misty mountain views, bountiful coffee estates, and a wide array of majestic wildlife. For an unforgettable getaway and experience, book your accommodation at Mocha Retreat Luxury Homestay today!
Discover the Natural Wonders of Sakleshpur
Sakleshpur is an ideal destination for nature enthusiasts, beckoning them with its lush hills and lush forests. As you trek along the trails, you will be astonished by the captivating views that open before your eyes. Besides several majestic waterfalls such as Manjarabad Fort Waterfall, where one can take a rejuvenating dip in its cool waters to ease their mind, there are also other equally mesmerizing spots like Bisle Viewpoint, which offers spectacular panoramas of the Western Ghats or Jenukal Gudda Peak which allures adventure-seekers from far and wide.
Experience the Rich Culture of Sakleshpur
On your next holiday, delve into the culture and history of Sakleshpur by visiting its vibrant temples, captivating forts, and magnificent monuments. Make sure to visit Sakleshwara Temple – a 12th-century temple devoted to Lord Shiva– and Manjarabad Fort built during Tipu Sultan's reign in the 18th century. This remarkable complex is bursting with past stories waiting to be discovered! Enjoy an afternoon picnic at this picturesque fort while basking in its beauty.
Stay in Luxury at Mocha Retreat
After a fulfilling day of exploring Sakleshpur's unique attractions, come rest in the luxurious embrace of Mocha Retreat. Our luxury homestay provides a perfect combination of modern amenities and rustic allure. We have designed our broad rooms to exceed your expectations for comfort and relaxation, while our accommodating staff is always ready to attend to whatever you may need.
Experience the Difference with Mocha Retreat
At Mocha Retreat, we strive to provide our guests with an unforgettable experience that they won't soon forget. From the friendly welcomes upon arrival to the breathtaking vistas around every corner, each detail in our homestay is crafted intentionally and thoughtfully to create a lasting impression on those who stay with us.
For couples seeking a romantic escape, families dreaming of an amazing vacation, or friends wanting to explore the world together - Mocha Retreat is your answer. Imagine being surrounded by lush greenery and pampered with luxuries you deserve while on holiday! That's exactly what this luxurious homestay in Sakleshpur promises – from its top-notch services to its breathtaking landscape. Indulge yourself and your family in a getaway that you won't forget at Mocha Retreat! Create memories of an extraordinary escape for all to cherish.
Book Your Stay at Mocha Retreat Today
Don't miss out on the unique chance to treat yourself to a life of luxury within picturesque Sakleshpur. Book your stay at Mocha Retreat and see the difference for yourself! Situated in an ideal location, surrounded by lavish conveniences, and graced with welcoming hospitality, Mocha Retreat is just what you need for your next escape.

So what are you waiting for? Plan your stay today at Mocha Retreat - the ultimate homestay in Sakleshpur! Enjoy a luxurious and cozy getaway that will give you a lifetime of memories. Contact us now to book your dream getaway!